This requires firm convictions and a good knowledge of one's faith.
Homily and gallery of photos from the Mass celebrated in Rome by the Prelate on the first anniversary of the death of Bishop Javier Echevarría, his...
Unity of life is an essential feature of the spirit of Opus Dei. This article by Guillaume Derville, in 2 parts, explains what this means in practical...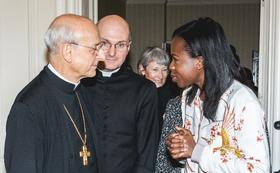 Centre your life on Christ, Opus Dei Prelate tells members in London visit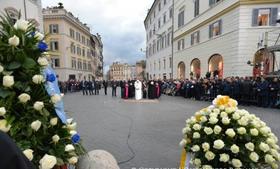 Angelus address of Pope Francis on December 8, feast of the Immaculate Conception. "Sin ages us, because it makes the heart sclerotic, it makes it...
In an award ceremony for the 2017 Ratzinger Prize, Pope Francis highlighted Benedict XVI's love for the truth. We offer our readers a free eBook with...
Jorge Mario Bergoglio was born in Buenos Aires on December 17, 1936, the son of Italian immigrants. With affection and gratitude on his 81st birthday,...
December 12 is the feast of Our Lady of Guadalupe. An account of Saint Josemaria's pilgrimage to Our Lady of Guadalupe in Mexico, in May 1970, where...
This Sunday is the beginning of Advent, a time to prepare for our Lord's arrival on Christmas.
recent articles on christian life
God loves us infinitely more than you love yourself. So let him make demands on you. (The Forge, 813)
Our Lord knows our limitations, our individualism and our ambition. He knows it is difficult for us to forget ourselves and give ourselves to others. He knows very well what it feels like not to find love and to discover that those who say they follow him only do so in a half-hearted way. Just think of those striking scenes, described to us by the evangelists, in which we see the Apostles full of worldly ambitions and merely human plans. Yet Jesus has chosen them; he keeps them close to him...